Some of our current project works: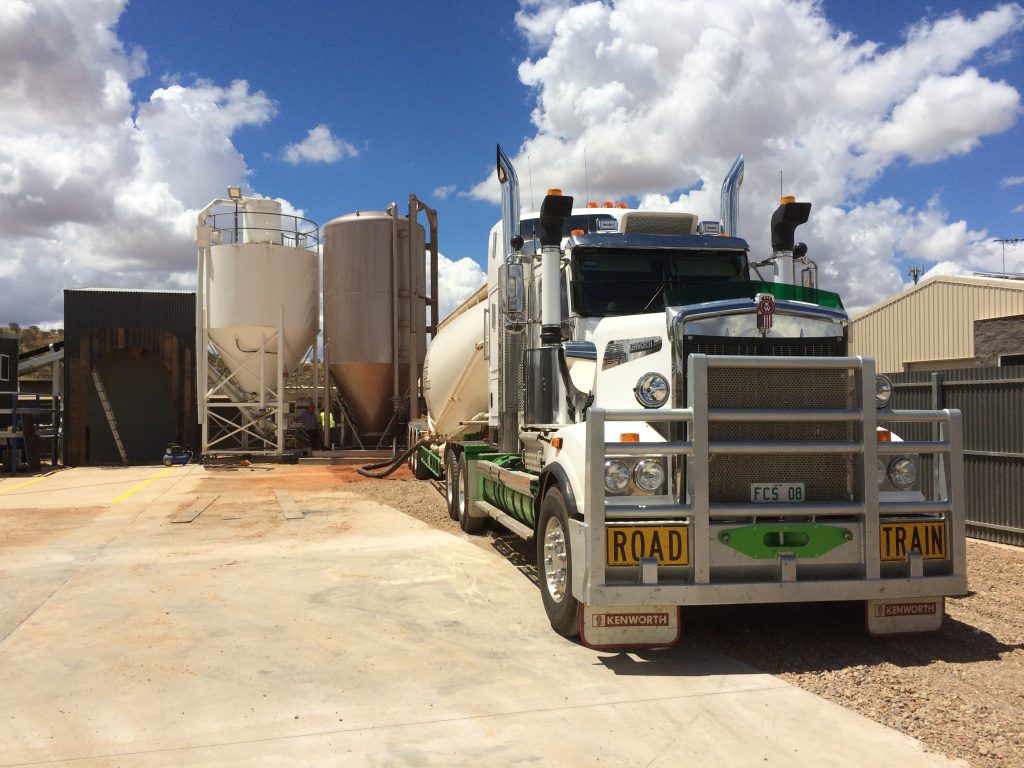 Alice Springs - Tennant Creek Concrete Plant Supply
Supply a multitude of customers throughout Alice Springs and Tennant Creek, Frontier Cement Supplies are currently delivering both bulk and bagged products to batching plants and ongoing projects within the area. FCS will continue to provide our Alice Springs and Tennant customers with bagging options and storage solutions to assist in their business growth and product handling capabilities. Carrying out logistical organisiation and delivery of bulk products in house, ensures deliveries are scheduled and arrive when promised.
Cement Requirement: 300t per month
Onsite Storage Requirement: 50t up-right Storage Silo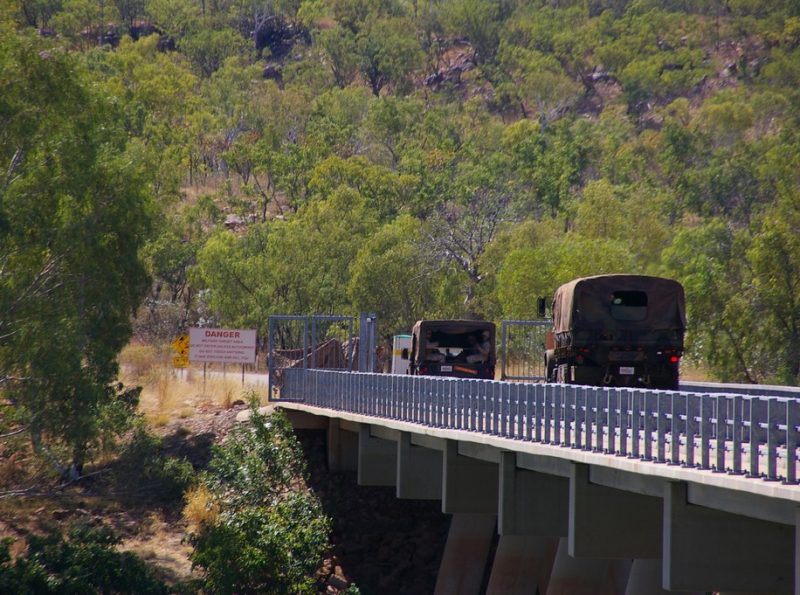 Bradshaw Airbase - Timber Creek
In conjunction with Australian Defence Force, contactors were engaged to complete bridge re-development works within air base grounds. Frontier Cement were partnered to supply 2t bagged cement to the project running over a 3 month period. Cement was utilised in the manufacturing of high strength concrete within the deck and supporting structure of the bridge re-development.
Cement Requirement: 400t of 2t Bagged Cement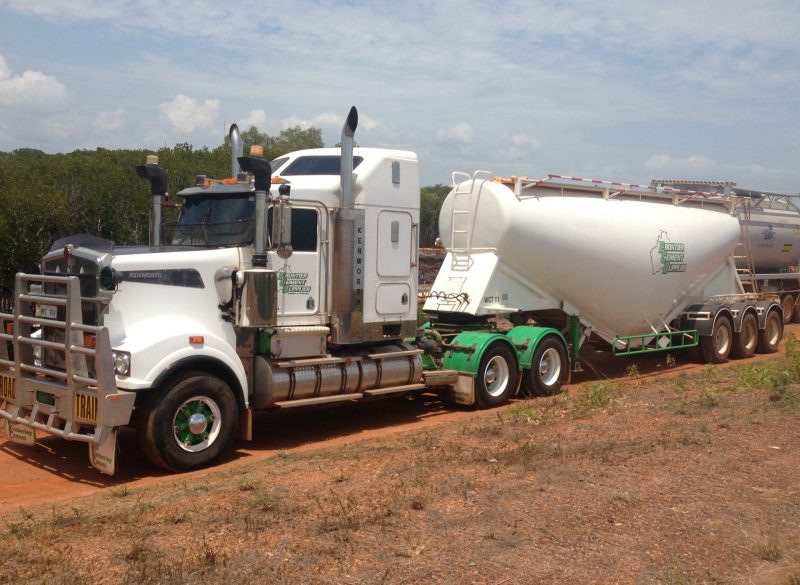 Engaged by multiple contractors working within the Ichthy's gas project, Frontier Cement Supplies provided bulk cement used in the Ground Stabilisation of the Main Gas Supply Line and auxiliary feed equipment to the processing facility. In addition GP cement was supplied to concrete plants providing structural and fill concrete throughout the build. Prior to acceptance of use within the project, all cement product and delivery equipment was subject to intensive testing and trials for acceptance of use within the project. Our product was verified to meet and exceed the requirements for use within the site.
Cement Requirement: 3800t of Bulk GP Cement
Onsite Storage Requirement: 250t required for the Stabilisation works onsite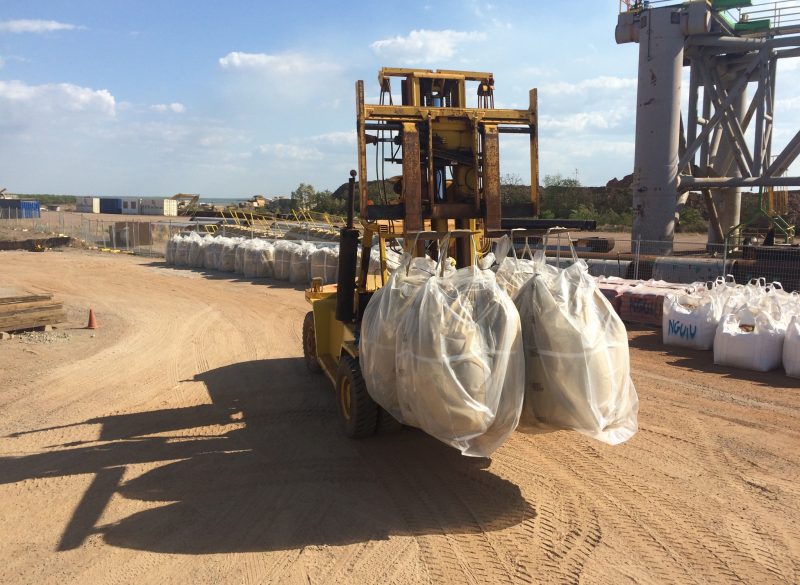 Remote Community Cement Supply
With the assistance of barging contractors, Frontier Cement Supplies continues to supply remote community concrete and stabilisation operations in Ngukurr, Nhulunbuy, Maningrida, Wadeye, Daly River and Ambalindum Homstead within the NT Region.







Cement Requirement: 300t per month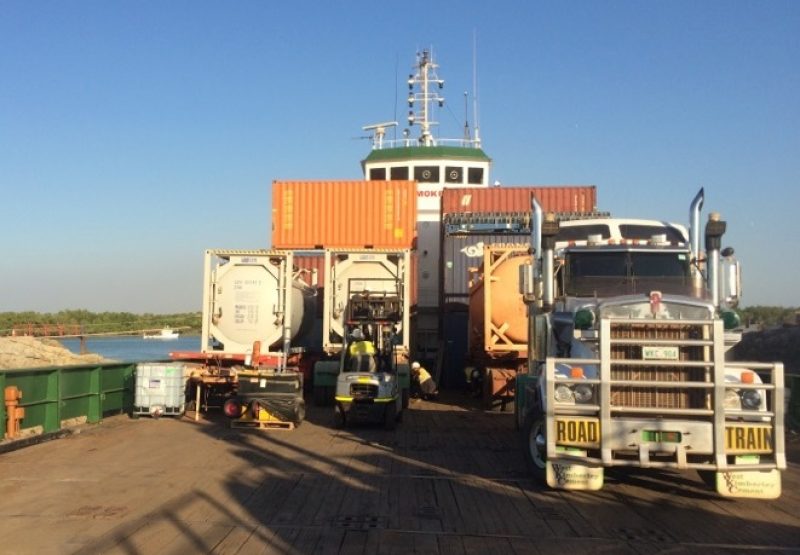 Rio Tinto - Gove Bauxite Mine
Engaged by specialised ground engineers, Bulk GGBFS / GP Blended cement was provided to the Gove project utilising 24t Pnuematic ISO Container vessels. The blended product was loaded and delivered to barging contractors within the East Arm precinct for shipping to the project. Empty return units were collected re-loaded and returned when required. All supplied equipment and product delievered to the project was completed over a 1.5 month timeframe and subject to RIO Tinto's OH&S inspection approvals prior to entering the island.
Cement Requirement: 450t of GGBFS / GP Blended Cement
Onsite Storage Requirement: 200t -10 Units in rotation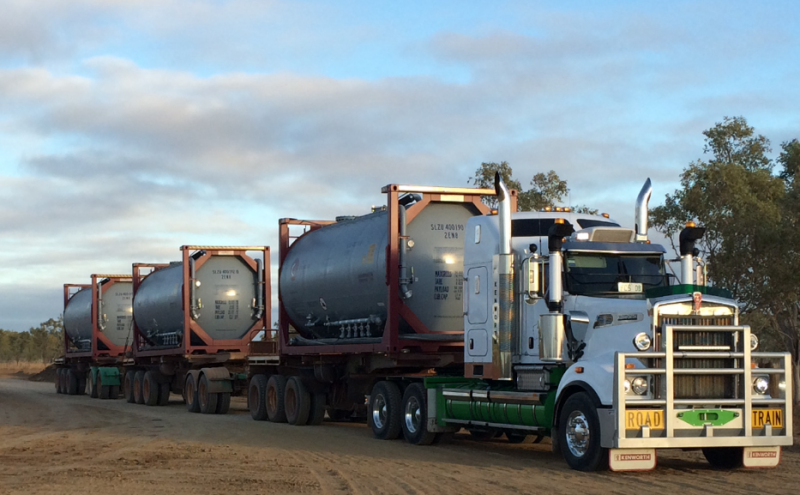 Roper Highway Re-Development Project
Roper highway re-development works have been conducted by various contractors throughout 2016. Frontier Cement Supplies have been engaged to supply all cement and onsite storage equipment required for the stabilisation works to be carried out on floodway and bridgework areas. Additional to the requirements of Bulk Cement, Our ATIC approved GP Bagged Product is being supplied to mobile concrete plants undertaking Bridge re-construction on the project.
Cement Requirement: 1500t of Bulk – approx. 500t of 1.5t Bagged
Onsite Storage Requirement: 100t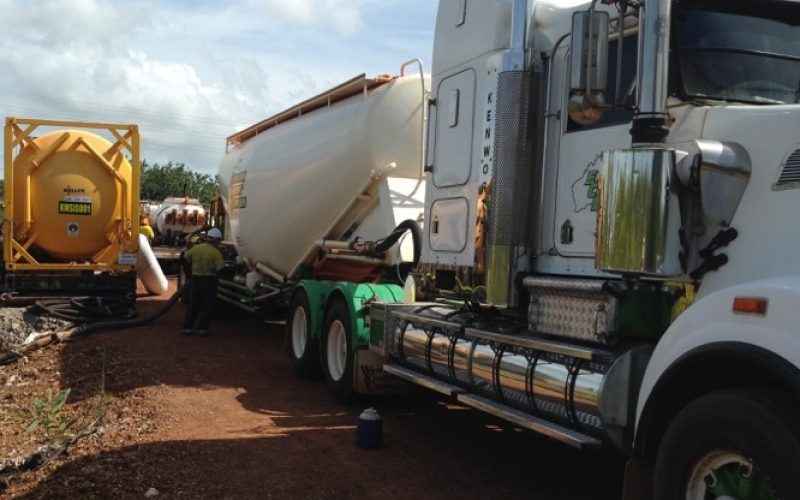 Tiger Brennan Road Re-Development
Frontier Cement partnered with local earthmoving contractors and ground engineers, providing cement for the stabilisation of areas throughout the Tiger Brennan Drive Re-Alignment project. Providing and delivering bulk cement, onsite bulk storage and plastic lined bulk bagged cement to sites from Berrimah through to Woolner, the project spanned over a 2 month period and consumed on average 200m/t per week of GP Cement.
Cement Requirement: 2000m/t
Onsite Storage Requirement: 150t required for the Stabilisation works onsite